MY/FH-918 Flat High Speed Embroidery Machine
MY/FH-918 400/450*800


---
Main Application 〉〉

FH series is the most popular model, which is specially designed and created for the finest quality flat embroidery stitch on branding garments. It is mainly applicable to logo and fancy embroidery on cap, shoes, bag, toy, kids wear, pants, jersey, bed sheet, curtain, knitting wear, which are made of various natural cotton, artificial fabrics, leather. Your investment and earnings are secured by expertise of more than 20 years from MAYA.
---
Embroidery Gallery 〉〉


---
Main Features 〉〉

● Maximum running speed at 1200 SPM, practical running speed at 1100 SPM;
● Latest original control system by the leading provider of full embroidery solution;
● All new steady, vibration-proof designed chassis for speedy, smooth and quiet embroidery;
● All new designed pantograph of high precision and smoothness assures the finest stitching;
● Powerful accurate controlling by customized servo motor system on main shaft and X/Y shaft;
● Unique designed take up cam (DS) and main driving system for perfect shiny, finest stitching;
● Extra wide linear guide rail with jumbo bearings for precise and durable driving of pantograph;
● Soundless designed presser foot driving system improves the users' experience;
● Easy to adjust the height of presser foot according to different thickness of fabric;
● Smooth feeding of embroidery thread on the unique tension base, even metallic thread;
● Genuine parts and automatic oiling system safeguards the long lasting 24 hours running;
● Intelligent high sensitive thread breakage detection minimizes the chance of a missing stitch;
* Closed loop screw rod (SR) system guarantees the fast, quiet and precise color changing;
* Closed loop stepping motor trimming system for the clean, quiet and stable thread trimming;
* Steady upper thread holding system let no thread go off after even frequent trimming;
* Central drive in Y axis guide rail enhances the stability of high speed running;
* Double drive on main shaft minimizes the twisting force on high speed running;
* Double Z drive on pantograph guarantees the perfect alignment of large area working;
Various optional devices are available upon request. Please refer to Optional Function
(* Starred features are optional or techincal requirments. SPM is stitches per minute)
---
Main configurations 〉〉
● The latest 15 inch giant touch screen OP Box, touch the smartest control system ever;
● Smaller and lighter, but faster and safer main control system than ever;
● Easy to manage embroidery machines and designs by network connection;
● Multiple popular languages are available, say NO to language obstacles;
● Massive storage memory up to 100 million stitches, and 800 designs, ever more;

●Security by wide range of 185V - 265V AC voltage input and automatic shutting down;
(* more affordable 10 inch and 8 inch non touch screen OP Box are available.)
●Multi-task operation, edit designs, modify parameters on the running machine;
●Genuine imported Japan-made rotary hook, bobbin cases, bearings and screws;
(* 1.6x jumbo rotary hook and bobbin case is available to reduce the down time)
● Genuine imported Italy-made or German-made timing belts for X/Y motion;
● High precision 1000 resolution embroidery-purpose-customized encoder;
● Made of all patented original components of high precision and durability;
● Made by all MAYA expertise of more than 20 years in embroidery machines;
---
Genuine Quality Parts Applied 〉〉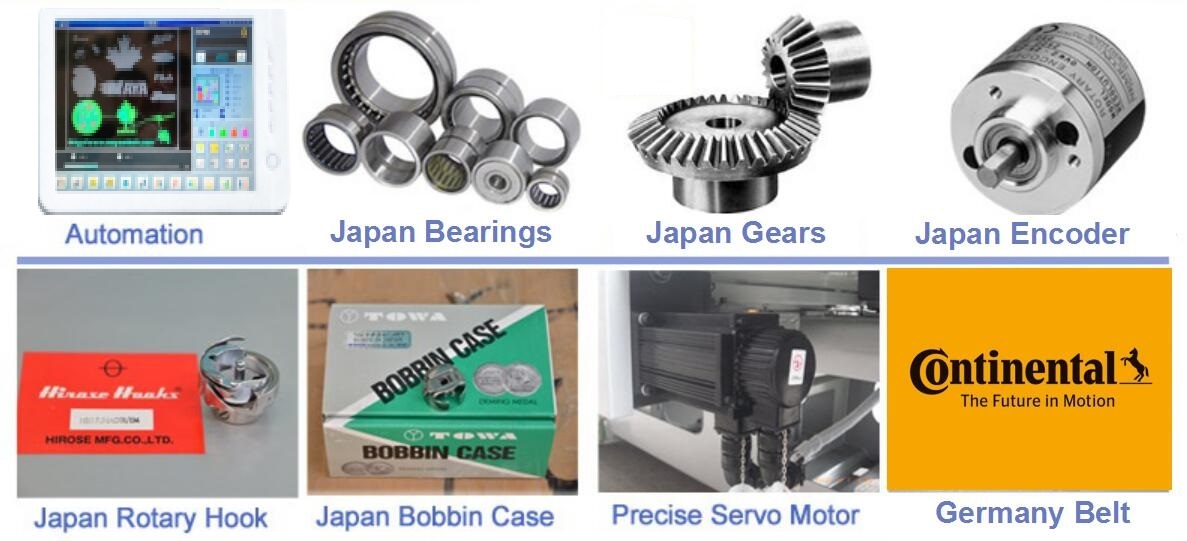 FH Type Regular Models 〉〉

机型

Model

针数

Needles

头数

Heads

机头间距

Head Space

绣花范围

Emb. Area

内框长

Frame Length

长度/宽度

Length/Width

FH-912
9
12
400
450*800
4850MM
6080*2150MM
FH-915
9
15
400
450*800
6050MM
7280*2150MM
FH-918
9
18
400
450*800
7250MM
8600*2150MM
FH-920
9
20
330
400*800
6670MM
7970*2150MM
FH-924
9
24
330
660*1300
8250MM
9810*3150MM
FH-928
9
28
330
660*1300
9570MM
11130*3150MM
* More affordable Normal Speed (FN) Series is also available. Please refer to Flat Normal Speed Series.
* For Optinal Device Please Refer to Optional Function;
---
Production Process 〉〉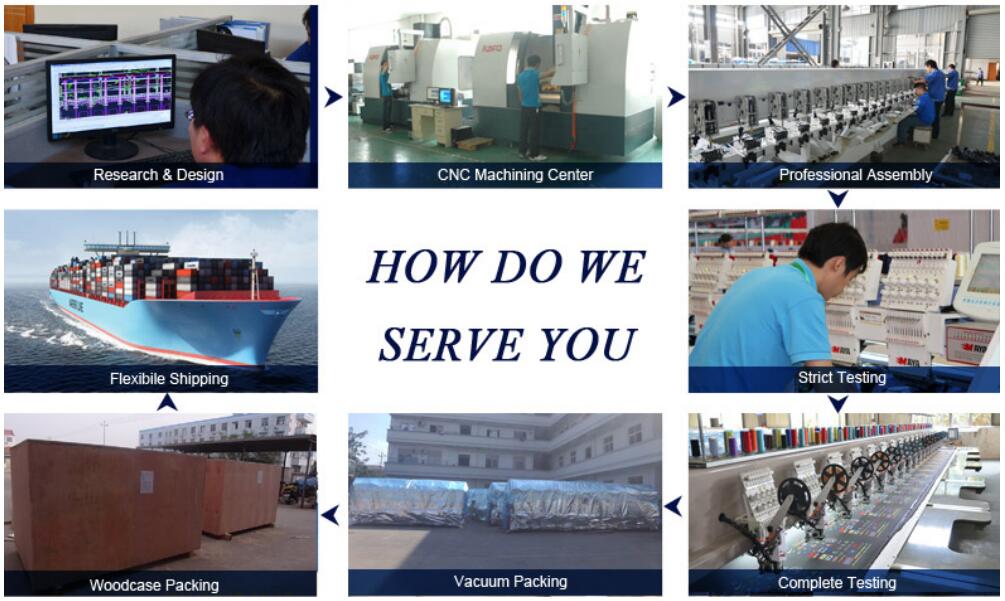 ---
Factory Glimpse〉〉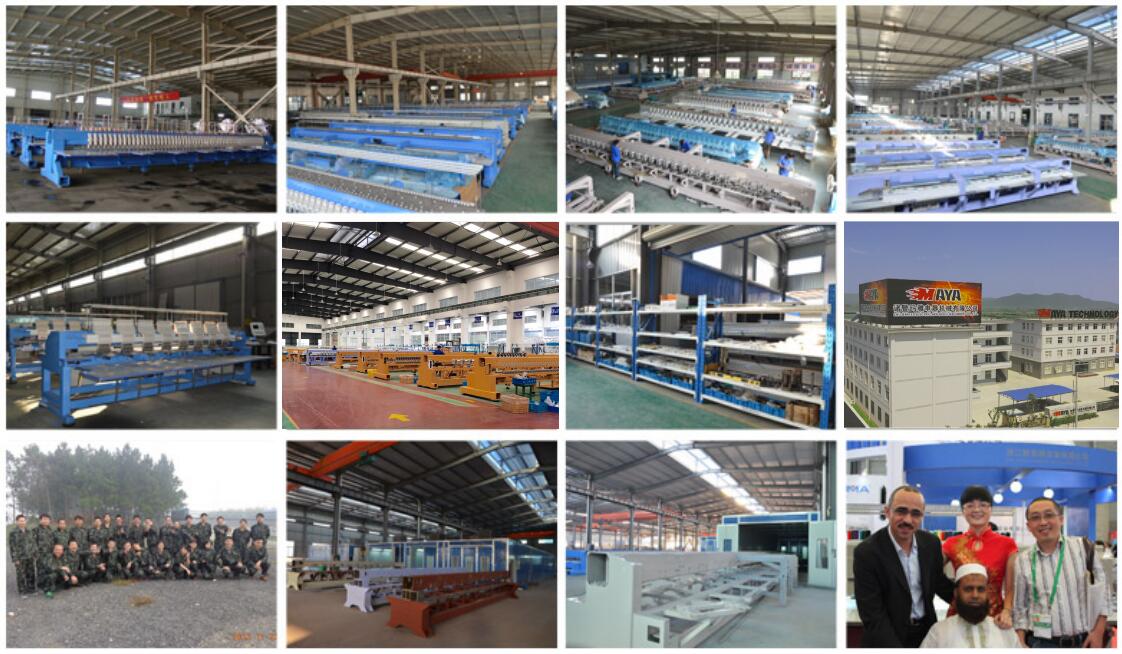 ---
Professional Certificates 〉〉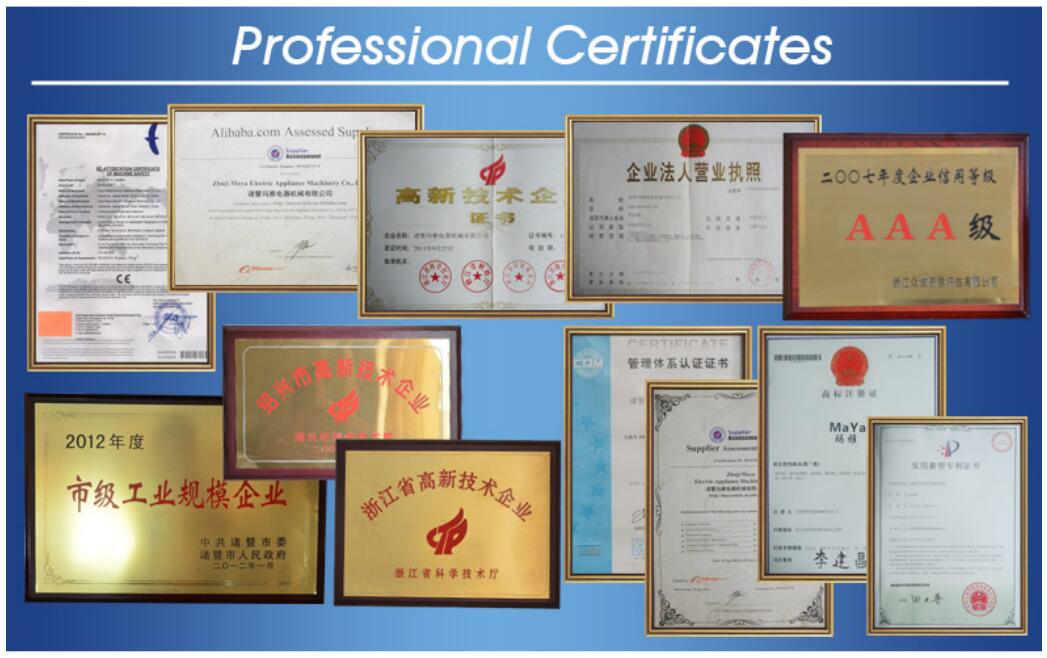 ---
FAQ Hot Questions 〉〉

Q: Is MAYA a reliable long-term strategic partner?
A: Just ask our valued customers, view our company profile, assessment of capability, factory glimpse, and the honors we achieved. And why not contact us or pay a visit to us?
Q: Can I represent and sell MAYA embroidery machines in my region?
A: We are recruiting global agents to distribute Maya embroidery machines. Welcome to join Maya and grow to be a strong distributor.
Q: What supports do I get for representing MAYA embroidery machines?
A: We provide training for latest technology and embroidery techniques. We assure fast timely delivery of quality guaranteed machines. We offer the most competitive price for agency, and flexible payment term.
Q: What services will I get with the deal with MAYA?
A: We are simply at your service: available consultancy before sales, easy communication during sales, easy payment term, smooth and safe delivery of guaranteed quality, and assured timely services after sales.
Q: How many heads do i need and what embroidery area on each head?
A: Think: how big is your factory and how much is your expected production? The embroidery area on each head depends on the maximum area of your embroidery design to run.
---
Our Service 〉〉

* One Stop Buying. We know and offer what you need. We create machines according to your special demand.
* Fast Delivery. We deliver the customized machines within 30-50 days after down payment, even from stock.
* We provide conditional ONE year warranty and 24 hours online long-distance technical support for lifetime.
* Overseas installation,tuning and training service is also available if necessary, just at minimum cost.
* Our Mission: Customer First, At Your Service, Continuous Improvement, Cooperation and Win-win.